Hilda Harkness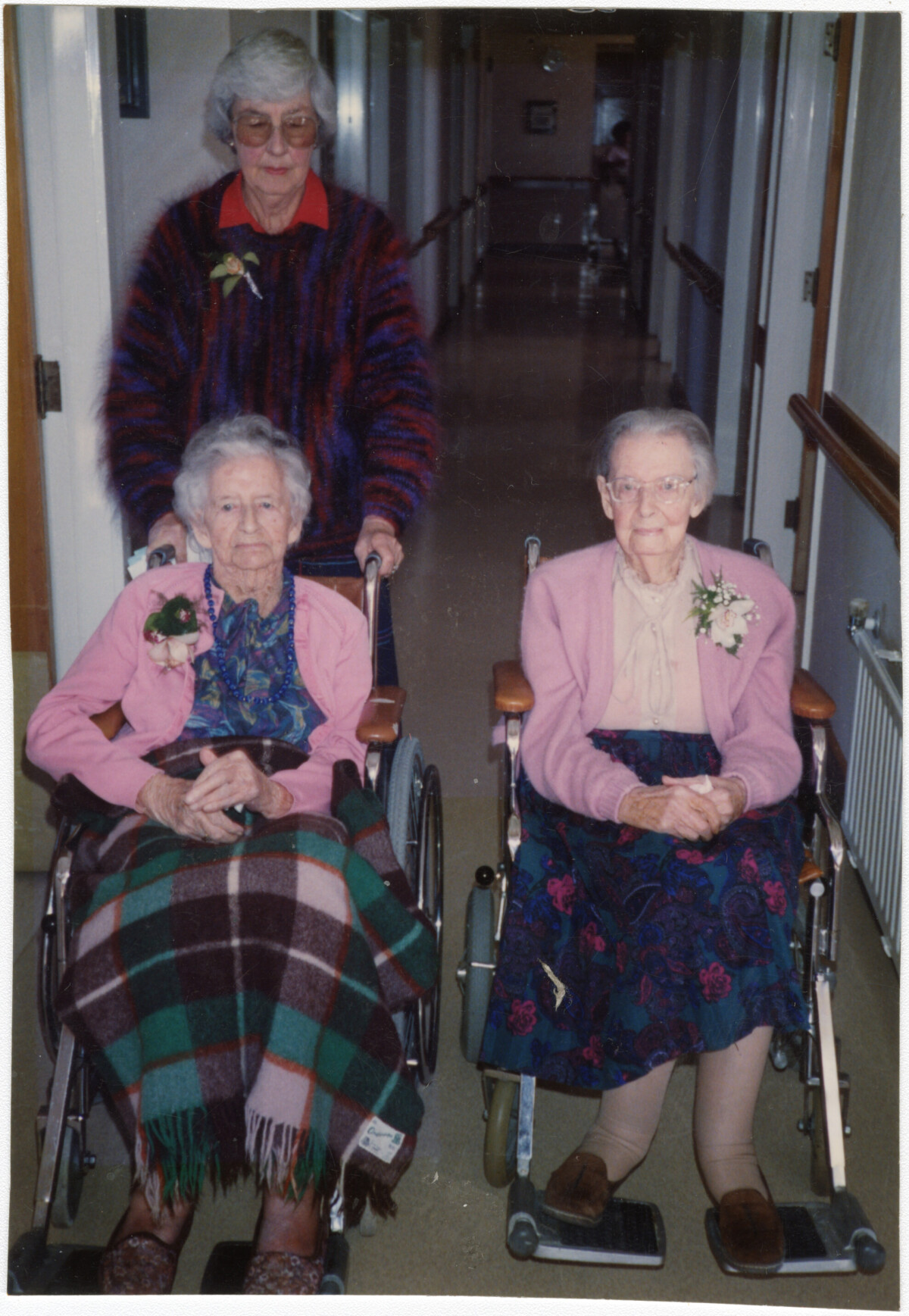 Hilda Harkness
Hilda Harkness, in wheelchair on the left, was born in Lyttelton on 3 August 1891 and turned 100 in 1991. The flower spray on her shoulder signifies the occasion. She lived in Churchill Courts Shirley. Hilda's sister, Linda Soughagy, on the right, was born in Lyttelton on 25 April 1895, and also lived at Churchill Courts. Hilda lived to 102 and Linda to 100. Hilda lived her later years in Boyd cottage.
These women were James and Hannah's daughters. June Dore (nee Harkness) is behind Hilda.
Report this entry
Please enter your details and we'll contact you for more information.
Search/Browse the collection