Men during construction of roller skating rink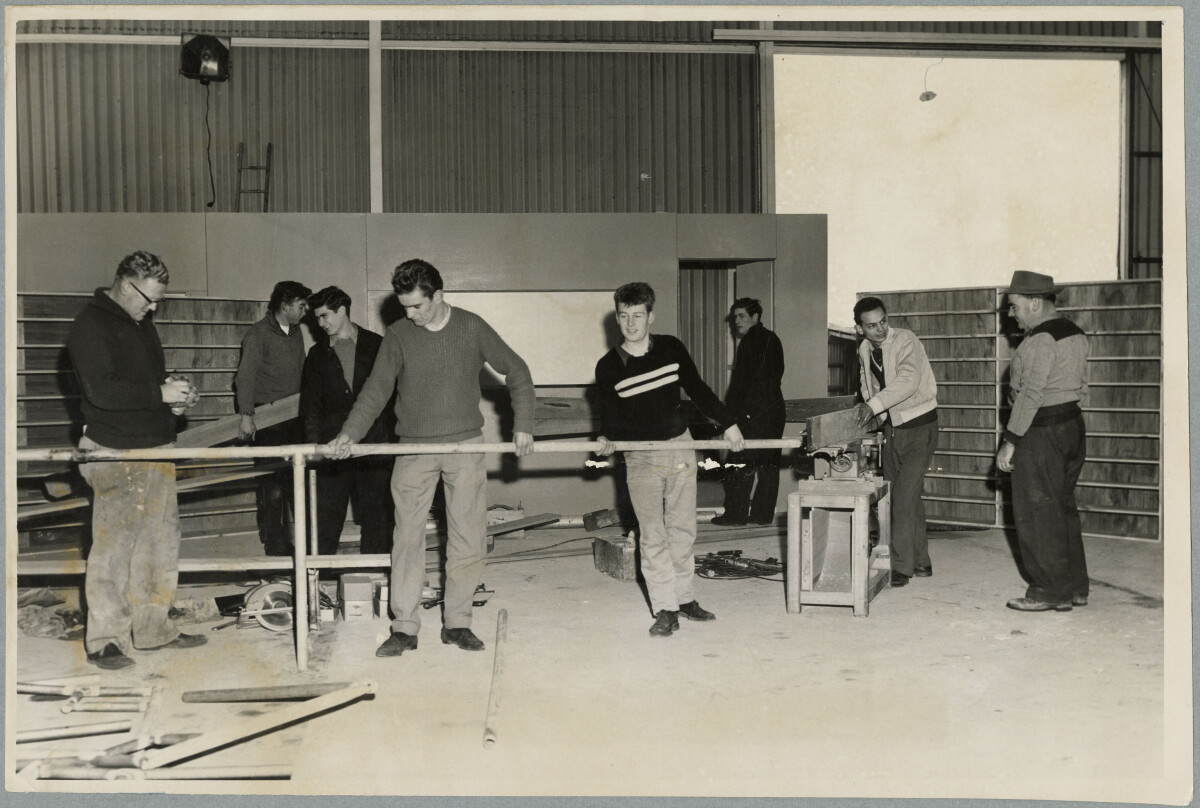 Men during construction of roller skating rink
Members of the Canterbury Roller Skating Club during construction of a skating rink at Canterbury Court.

Pictured is Brian Wray (boiler suit by doorway); Rangi Downes (talking to the man in the hat); Les Wittle (wearing a hat); Rex Keats (boiler suit third from left) and Anthony Nixon (striped jersey at front).
Report this entry
Please enter your details and we'll contact you for more information.
Search/Browse the collection