Queen Elizabeth II and her husband on balcony.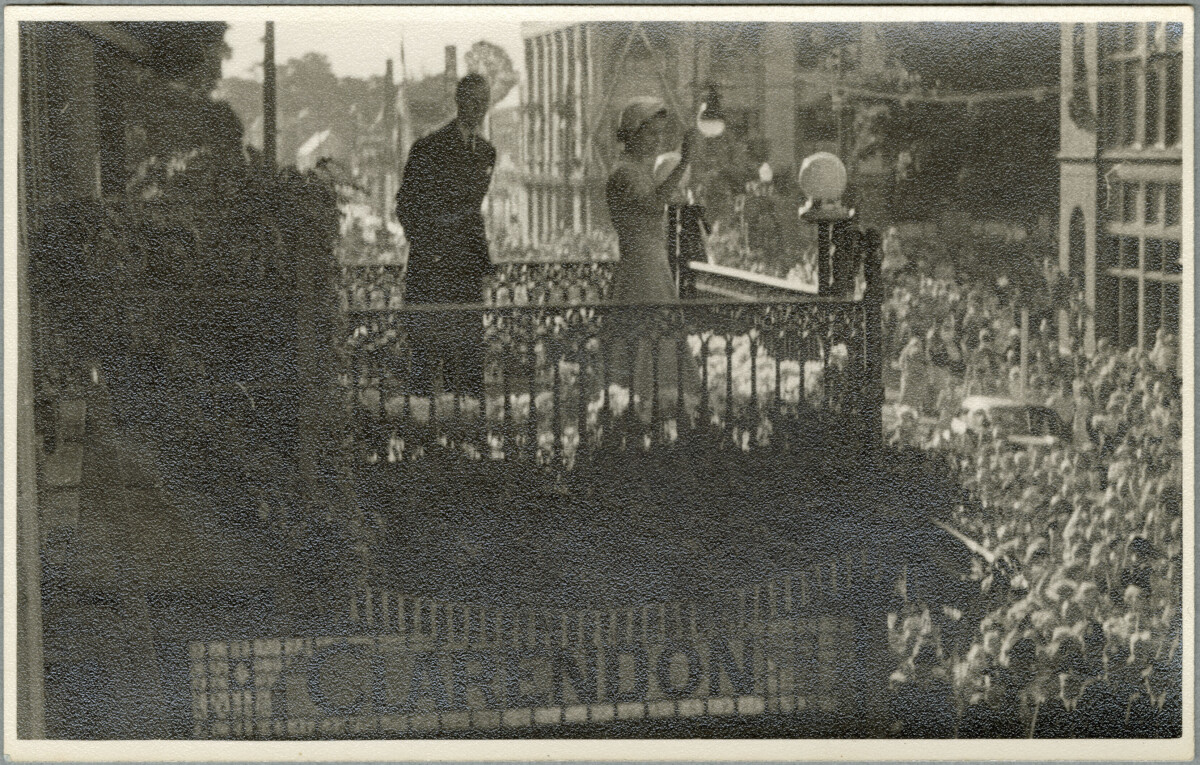 Queen Elizabeth II and her husband on balcony.
Photographs taken by my late father Pete Basire of the first visit by a Reigning British Monarch, Queen Elizabeth II and the Duke of Edinburgh, to New Zealand, Christchurch 18 -22 January 1954. Contributor's note:
In addition to the photo I'd previously entered into the 2019 photo hunt of the Royal Couple greeting crowds from the balcony of the Clarendon Hotel, also chosen as a postcard to advertise this years photo hunt. I am entering some of my father's other photos of this. The Press reports from Papers Past indicate the Royal Couple made several appearances on the balcony during their visit, including three times on the evening they arrived, and the evening before they before they left. The photo I entered in 2019 shows the Duke of Edinburgh, Prince Philip, looking straight forward, standing towards the rear of the balcony. This photo shows Prince Philip facing towards the direction of the camera, standing more to the middle of the balcony.

Report this entry
Please enter your details and we'll contact you for more information.
Search/Browse the collection