D. C. 3 at Harewood Airport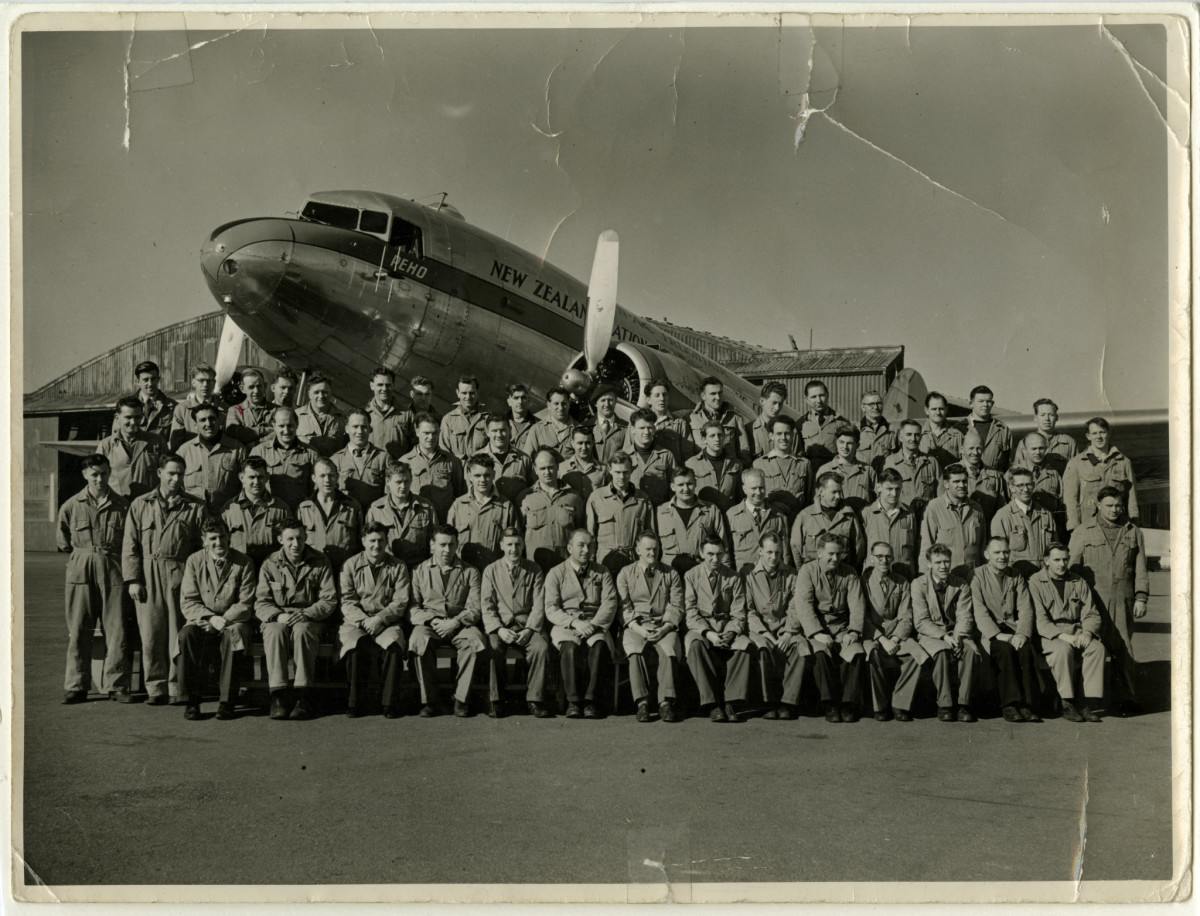 D. C. 3 at Harewood Airport
Staff from No. 4 Hanger. Name of aircraft: (D.C. 3). This plane was built 20 March 1945 as a freighter for the RNZAF for use as a paratrooper. The aircraft went to the National Airways Corporation 29 September 1947 and went back to the Air Force 20 February 1967. sdg

Back Row L to R: Ernie Lindsay, Sid Burfield, Jimmy Ingram, Dudley Brougham, Bill Roberton, John Gordon, Ron Berry, Bob Jolly, Neil Mallet, Bob Hamilton, Roy Williams, Joe Marner, Wally Lister, Ken Smith, Arthur Felton, Ken Airey, Jock Dick, Trevor Waddell, Taff (Len) Thomas.

3rd Row: Hank Ferguson, Pete Peters, Ricky Vinall, Reg Wheller, George Roberts, Frank Less, Jack Creighton, Sam Conaghan, George Smith, Peter Simmonds, John Atkinson, Len Voyses, Ron Hermans, Doug Edwards, Bill Talbot.

2nd Row: Russ Turner, Ray Allan, Roy Secker, Pat Fox, Dave Harland, Steve Shimmin, Ray Hammond, Peter Hosie, Ian McEachan, Harry Cook, Tom Anderson, Ken Secker, Laurie Smith, Bill Nicholls, Don Walker. sdfg

Front Row: Dean Langston, Bill Innes, Pat Wall, Mick Noonan, Wally Ingham, Vic Clarke, Alby Ridler, Bill Logan, Brian Davenport, Jim Eggers, John Rossie, Snow Ramsay, Ernie Whiteford, Bill Hume.
Report this entry
Please enter your details and we'll contact you for more information.
Search/Browse the collection