At the races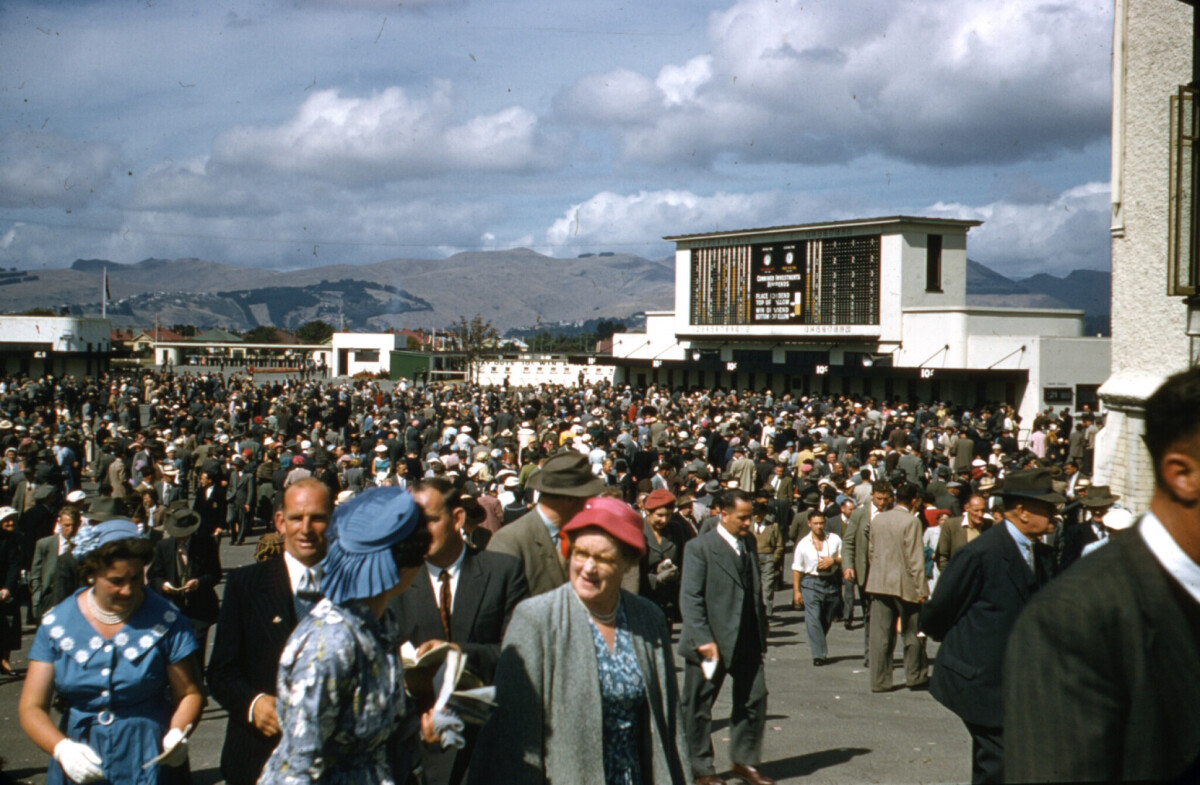 At the races
Highly Commended entry in the 2012 Christchurch City Libraries Photo Hunt.
Judges Comments: All the excitement and buzz of a day out at the races is here – the busy totalisator, the nifty hats, and hordes of people striding off to watch the next race. The Port Hills, big puffy clouds and crowds of people. The hats might be different but a day at the races in Christchurch was ever thus.
Report this entry
Please enter your details and we'll contact you for more information.
Search/Browse the collection