Celebrations of the Nuclear Ban Treaty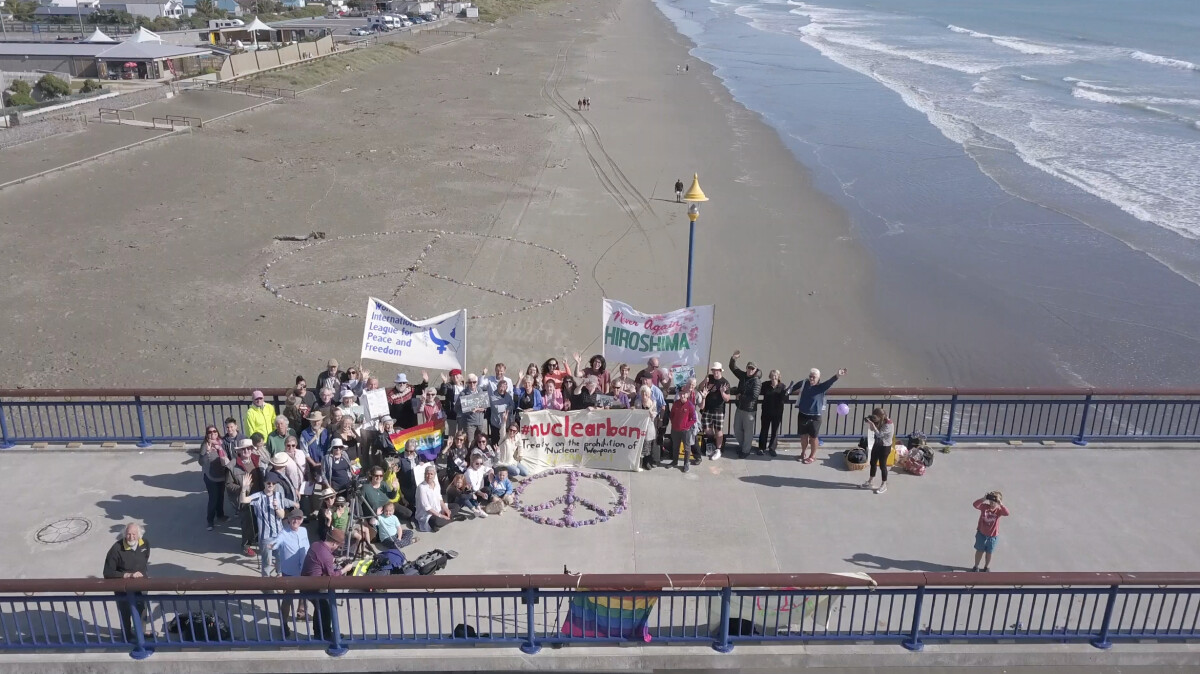 Celebrations of the Nuclear Ban Treaty
Christchurch residents gather to celebrate the entry into force of the Treaty on the Prohibition of Nuclear Weapons AKA the Nuclear Ban Treaty on 22 January 2021 at New Brighton Pier.
Event organised by the Disarmament and Security Centre.
Report this entry
Please enter your details and we'll contact you for more information.
Search/Browse the collection