Commonwealth Games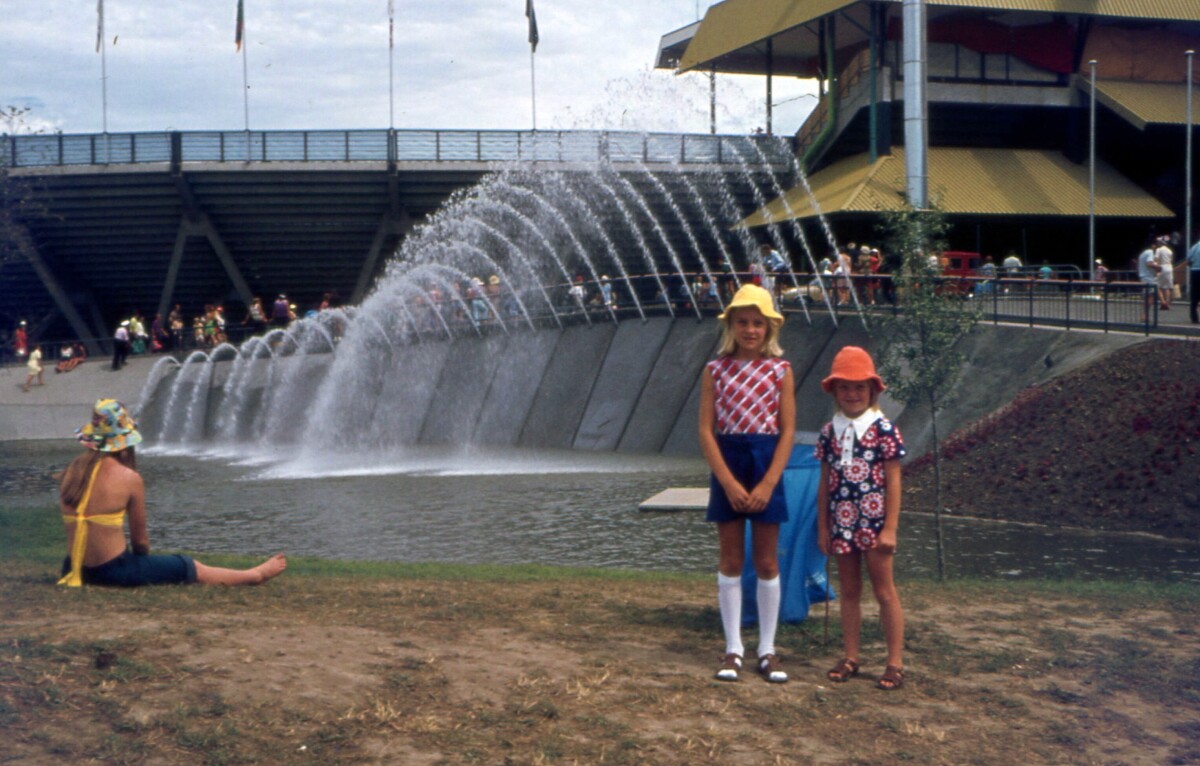 Commonwealth Games
Catherine and Susan Hanham during the Commonwealth Games in Christchurch between Jan-Feb 1974.
Contributor's note:
This photo shows my sister (Catherine) and me in our home-sewn Commonwealth Games outfits at QEII Park. This park was purpose-built for the event. It was a really big deal for Christchurch. Our Mum made us special clothes in the colours of the Games. She even bought Commonwealth Games socks which my sister is wearing. They have the logo embossed on the side, which unfortunately you can't see in this photo, but I remember them oh so well. It is a shame we don't have towelling hats that match the red/white/blue colour scheme. That would have been another cost that was better spent on some tickets to attend some events. Mum handled the finances in our family and she always set money aside in a tin, called the Fun Tin. So, in this instance we got to go to the opening of the Commonwealth Games in our 'special' Games outfits.
Report this entry
Please enter your details and we'll contact you for more information.
Search/Browse the collection