Vegetables growing on Chilcombe Street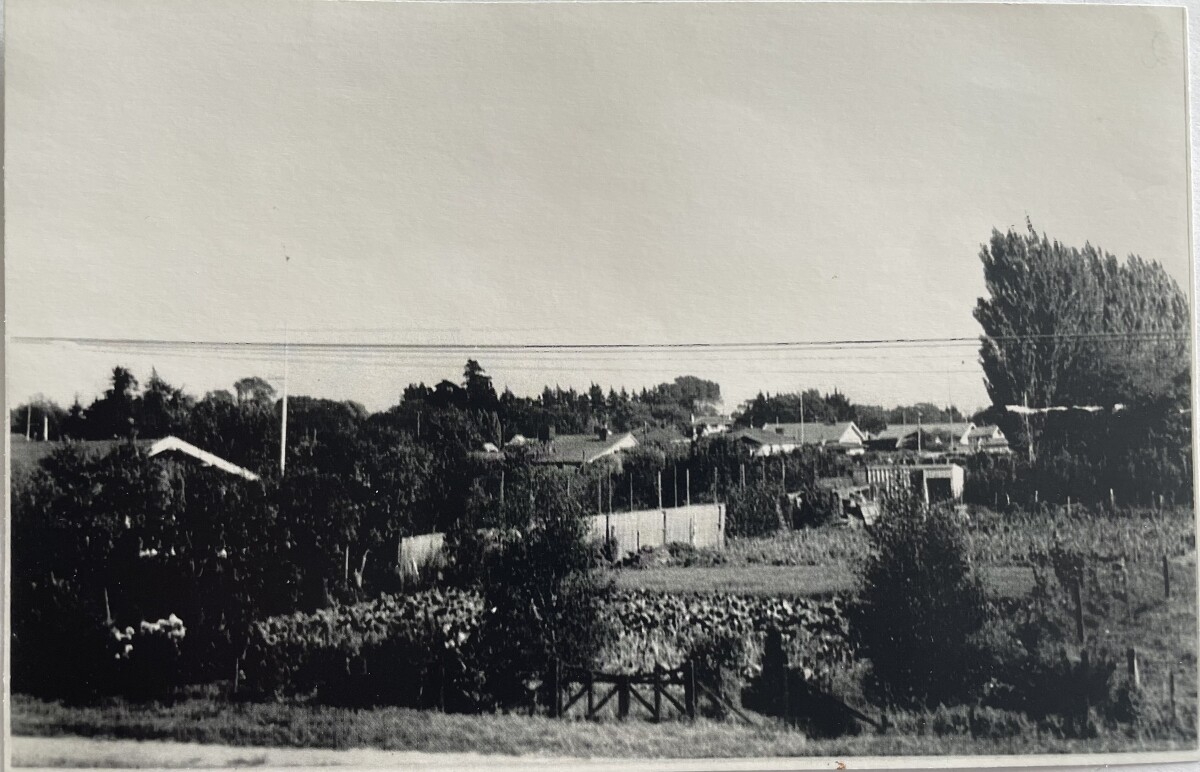 Vegetables growing on Chilcombe Street
Account by Edward Battersby. Shows eaves of house (3 Chilcombe Street), then gates on street frontage, and trees and cultivation of vegetables.
Contributor's note:
my older brother, just starting work as accountant was hoping to make money. We younger ones picked them (mostly peas), he sold them and kept the money! Further up is the paling fence at the edge of our grass tennis court, with the higher netting fence to keep tennis balls in! Cultivation there would be gladioli, grown by my father. That is where house No. 9. is now, and you can see the cowbail at the top end (7 Chilcombe Street). I note Ted said We milked the cows' - but only my father and I milked cows! We had two in the winter. We had 5 half acre sections along the road - the house and garden, vegetable garden, orchard and tennis court on one, two houses now on the second, and then three more, which were all open, empty spaces in our youth, used for feeding the cows, and growing hay for winter feed. These ones are all built on now. Because the land was all open, we had very heavy frosts - up to 22F (-5C) mid-winter. Running between paddocks 2 and 3 was a ditch/drain into which I dropped Edward once - quite by accident. I had to take him home to Mother, dripping wet. In 1970, my parents built a new house on the orchard and vegetable garden. This has been knocked down and replaced with two town houses (3A and 3B Chilcombe Street), but the original brick house is still there (3 Chilcombe Street).
Report this entry
Please enter your details and we'll contact you for more information.
Search/Browse the collection