Burwood Rabbit Farm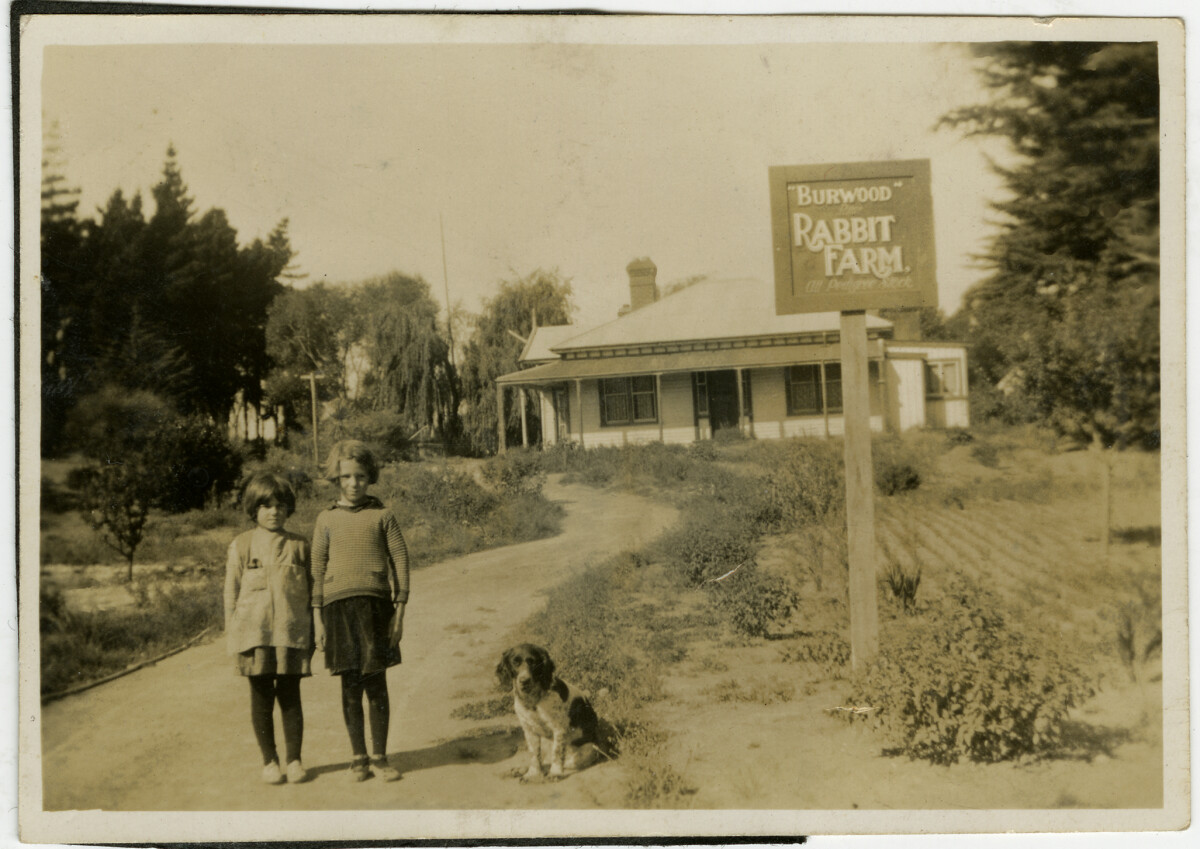 Burwood Rabbit Farm
Burwood Rabbit Farm. Was 24 Francis Street - now Bassett Street. Early 1930s. Elizabeth (Bet) & Katheen Cullimore (my mother) & Punch. Raised Angora rabbits.
Winning entry in the 2012 Christchurch City Libraries Photo Hunt.

Judges comment: There is something magic and otherworldly about this shot. The location has a sort of arid dustbowl Americana look. It makes you curious about the Burwood Rabbit Farm, and you can get the feeling you are looking into a lost world. Who knew that people raised Angora rabbits in Burwood? I love that this photo makes me think differently about the suburbs which have a (sometimes hidden) history all of their own. A thoroughly ordinary photo at the time, the subject matter is rendered interesting and unexpected by nothing more than the passage of time. And the dog is pretty cute, too.
Report this entry
Please enter your details and we'll contact you for more information.
Search/Browse the collection