C & J Colville Plumbers and Drainlayers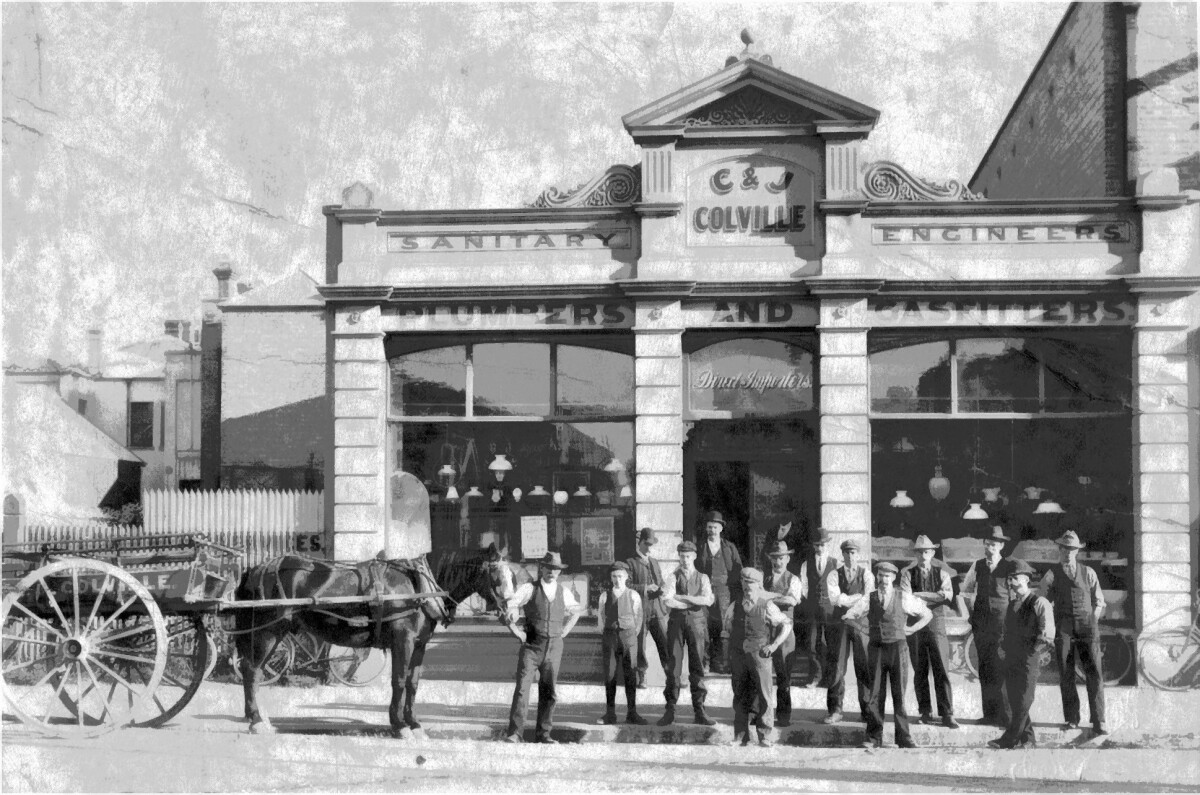 C & J Colville Plumbers and Drainlayers
C & J Colville Plumbers and Drainlayers building and staff 28-30 Cathedral Square around 1905.
In 1919 the building was sold to the transport board and Colvilles moved to Cambridge Terrace, in 2001 they moved to Hornby.
Report this entry
Please enter your details and we'll contact you for more information.
Search/Browse the collection