Wedding of George and Thelma Goss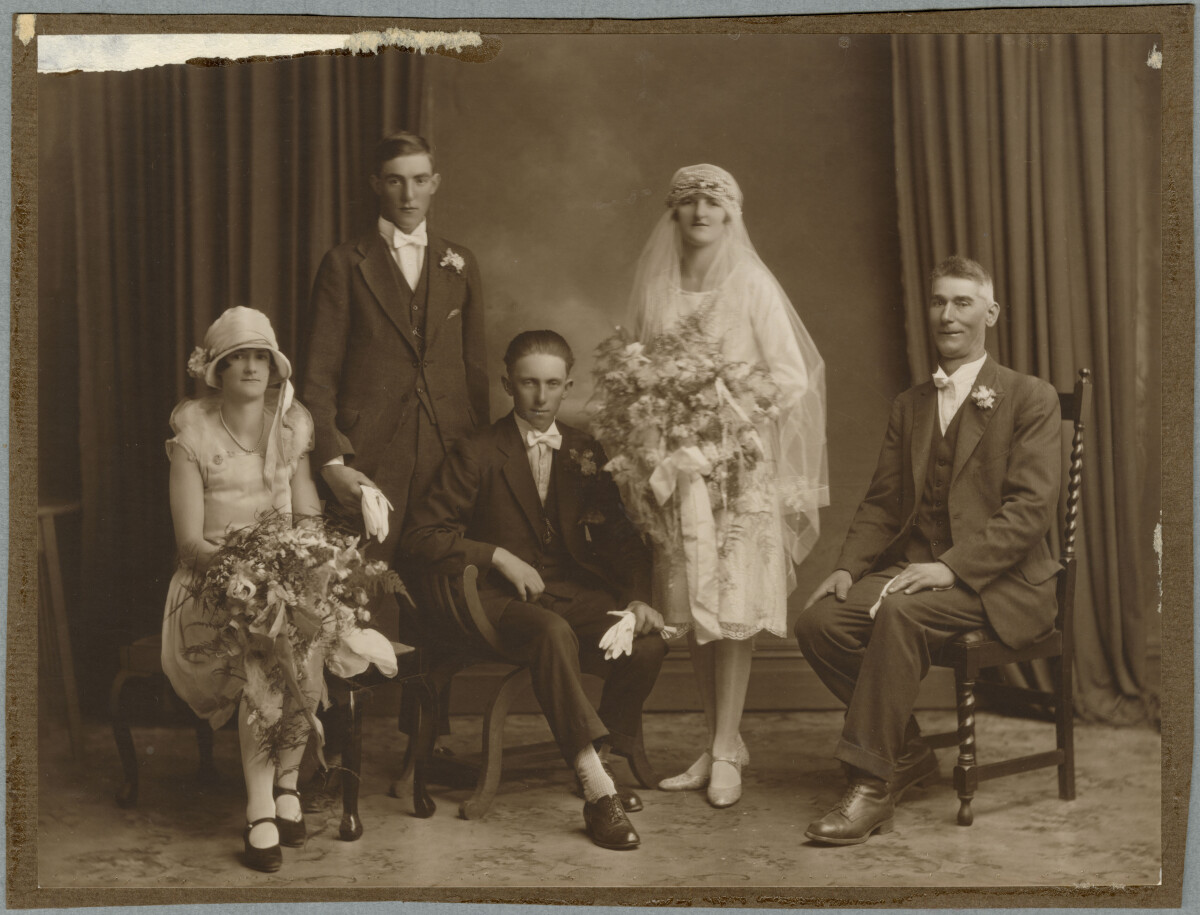 Wedding of George and Thelma Goss
Wedding of George and Thelma (nee Jeffs) Goss. They were married at St Marys Church in Merivale on the 14th of March 1928. Thelma was the 3rd daughter of Samuel E. Jeffs and May Jeffs. Pictured are (L-R) Allan Jeffs (bride's sister; seated), Cecil Jeffs (bride's brother; standing), George Goss (seated), Thelma Goss (standing) and Samuel Ephriam Jeffs (bride's father; seated).
Report this entry
Please enter your details and we'll contact you for more information.
More from the same area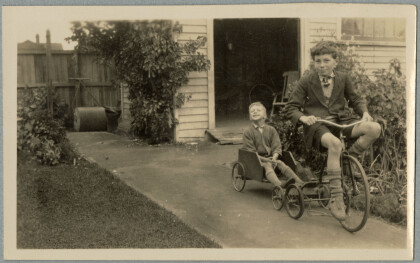 Late 1920s
Cuthbert and Rex Wilkins playing at 20 Rugby Street.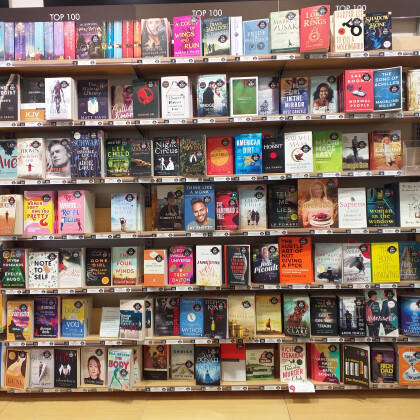 16 July 2022
Books at Whitcoulls Merivale.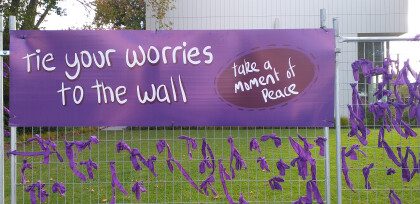 8 March 2022
Worry Wall on Papanui Road, Merivale.
Search/Browse the collection