Christchurch Town Hall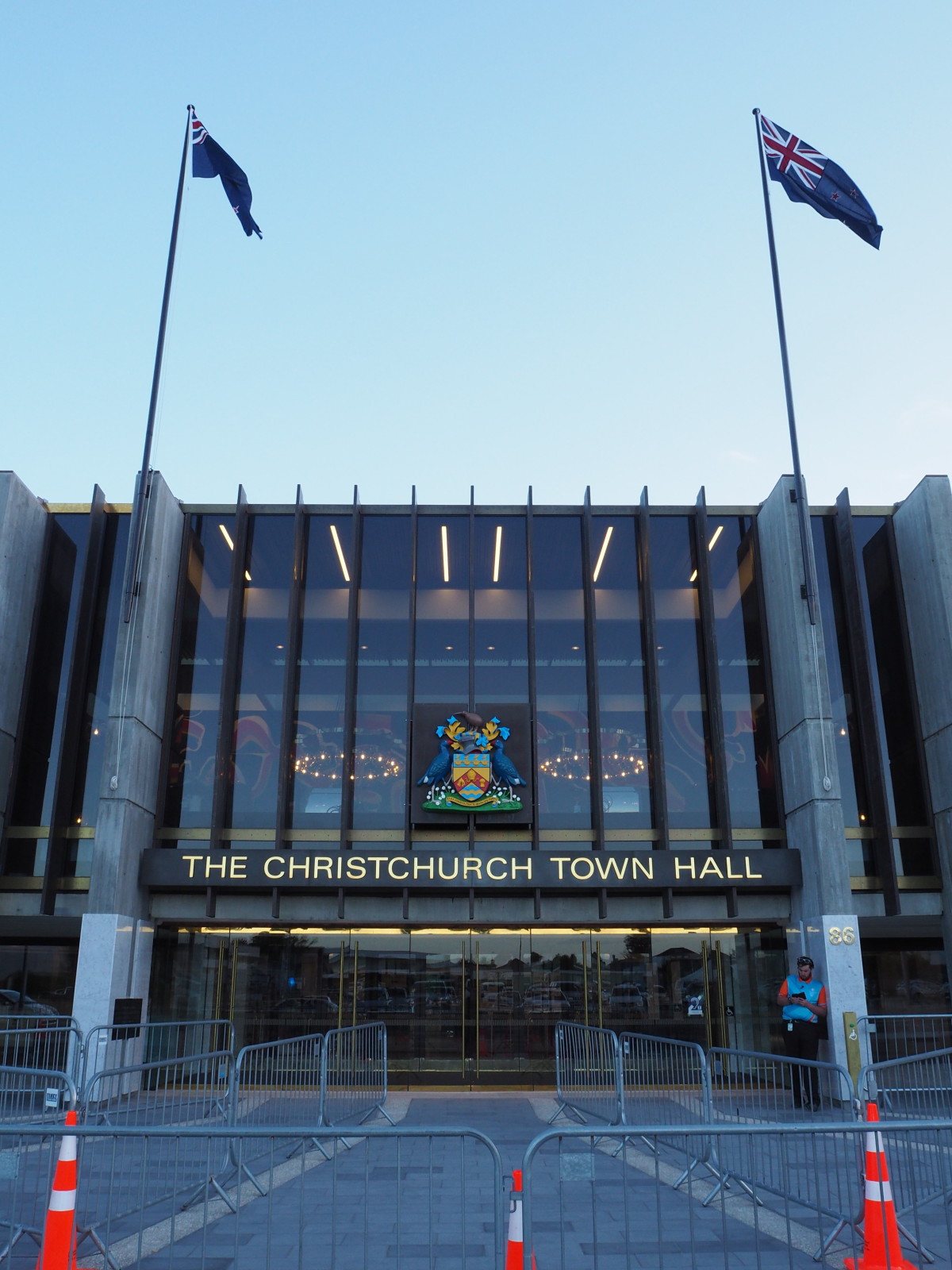 Christchurch Town Hall
Christchurch Town Hall the night before opening for the public weekend.
The Town Hall reopened on the 23 February 2019 after repairs resulting from the February 2011 earthquake.
The first public access to the repaired complex was on Saturday 23 February and Sunday 24 February 2019 at which time the Douglas Lilburn Auditorium, the Avon Room, formerly the Boaters Restaurant, and the Limes Room were completed. The James Hay Theatre is scheduled to reopen in April, the CSO's new headquarters will be complete in May and the whole complex will be restored by August.
Report this entry
Please enter your details and we'll contact you for more information.
Search/Browse the collection