Doris Goulding from Hornby with her two children and three nieces outside the Regent Café in Cathedral Square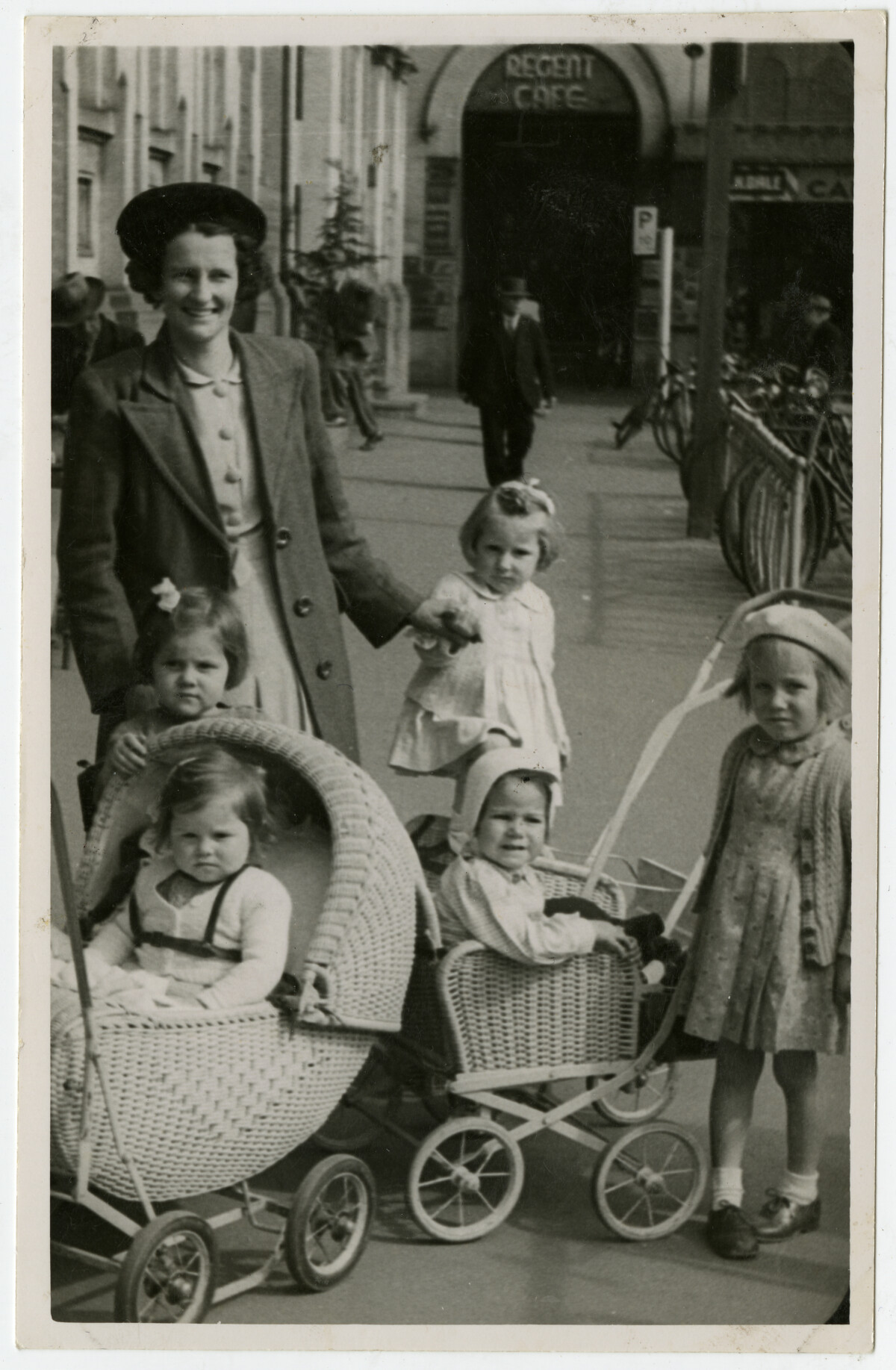 Doris Goulding from Hornby with her two children and three nieces outside the Regent Café in Cathedral Square
From left: Maureen Goulding and Helen Fawdray; Kathleen Goulding and Patricia & Janet Finnie. These photos are of my mother Doris Goulding, my older sister Maureen and my three cousins Helen, Patricia and Janet. The Goulding, Fawdray & Finnie families all lived in Hornby, some of us even to this day.

Winning entry in the People category of the 2015 Christchurch City Libraries Photo Hunt by Kathleen Morris.


Judges' Comments: "I think what makes this photograph so interesting is the combination of people and setting. It gives a wonderful sense of what going to 'town' must have been like in 1949." ..." this photo really illustrates 1940s childhood - the dresses, haircuts, and wicker prams."
Report this entry
Please enter your details and we'll contact you for more information.
Search/Browse the collection