Cashel Street, December 1900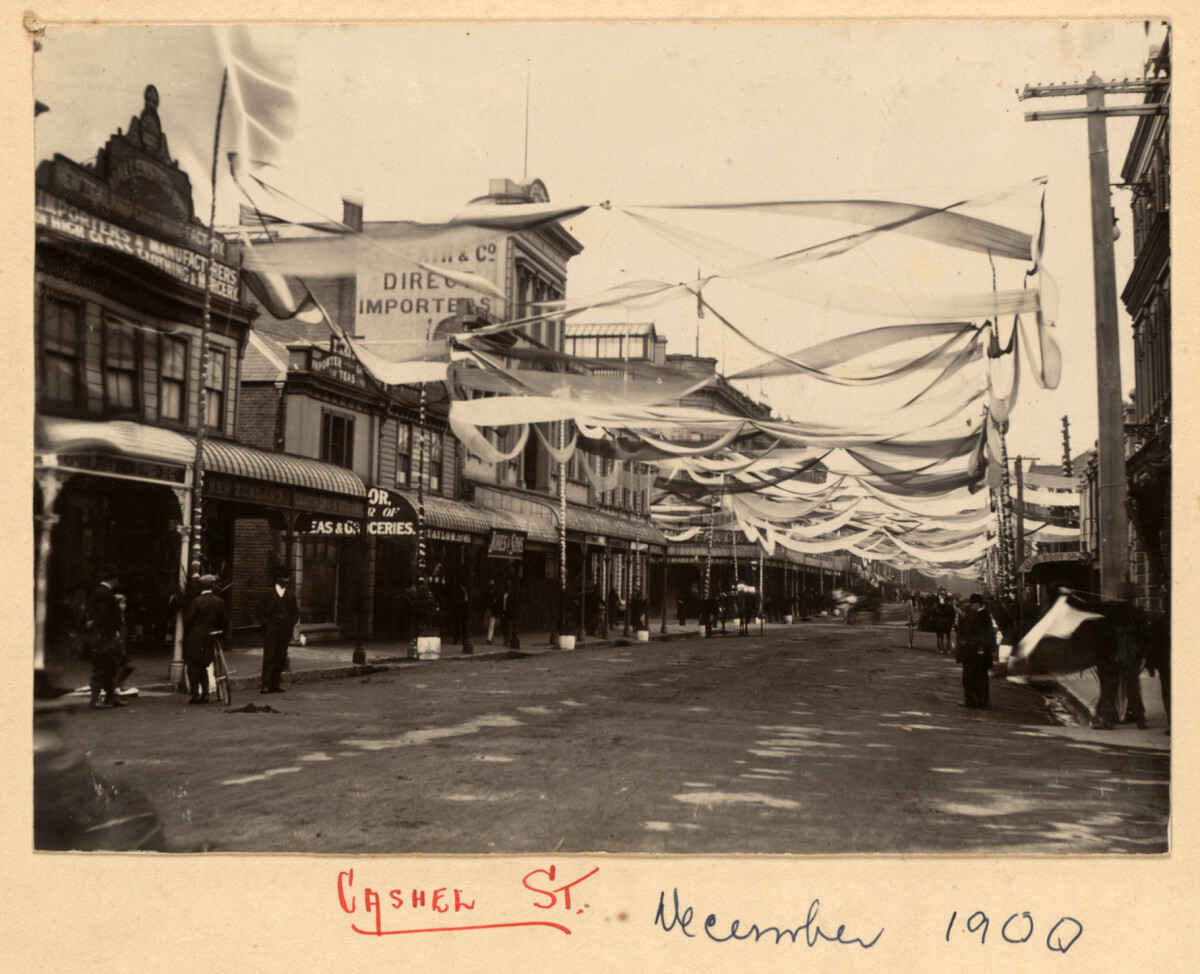 Cashel Street, December 1900
Decorated for the Canterbury Jubilee, 1900.
From a photograph album; photographer, Florence Drayton, 1900.

Winning entry in the Places Category of the 2014 Christchurch City Libraries Photo Hunt.

Judge's comment: "You can feel the wind in this image! The street life and signage is fascinating. There's a lot to observe and I particularly like the mass of muslin bunting used to decorate Cashel Street. It's as if the two sides of the street have become the walls of a rather grand marquee"
Report this entry
Please enter your details and we'll contact you for more information.
Search/Browse the collection