W E Munday and Sons, Colombo Street, Sydenham, Christchurch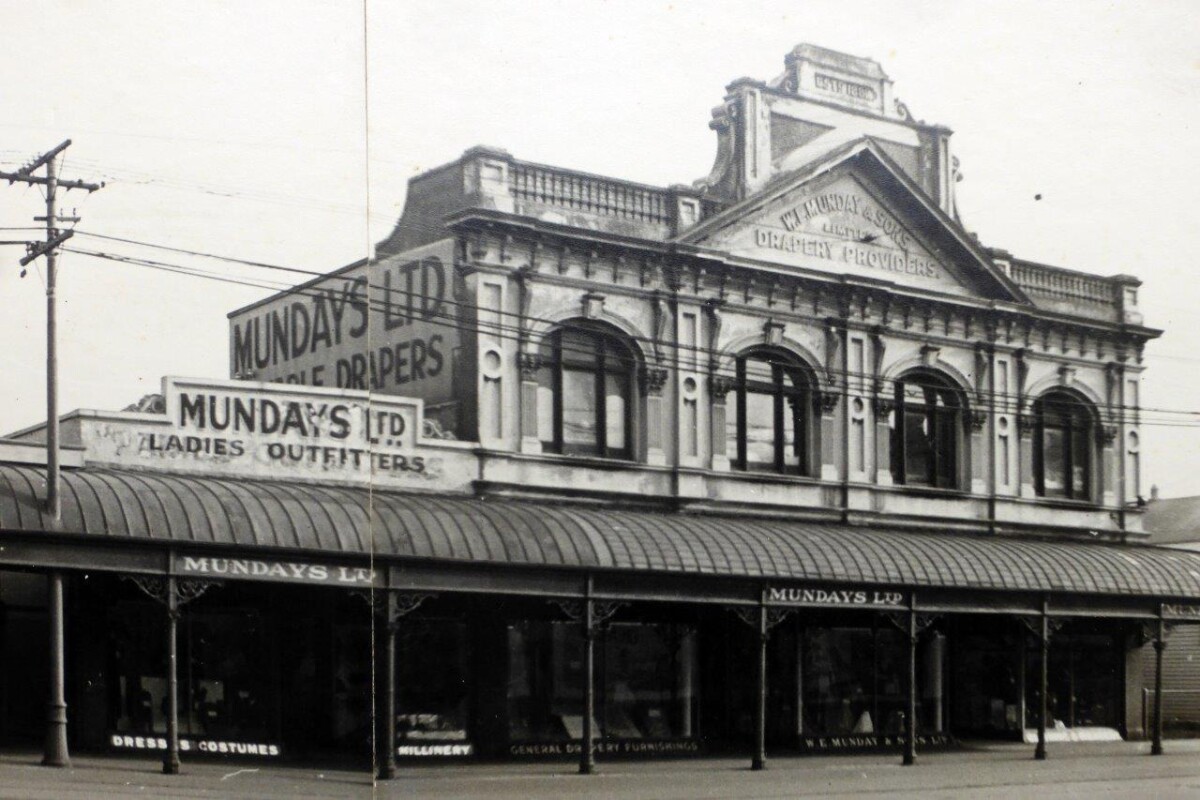 W E Munday and Sons, Colombo Street, Sydenham, Christchurch
Walter Edward Munday (1847 - 1937) was born in Warminster, Wiltshire, England. His first job was as a solicitor's junior clerk in St Pancras, London, at the age of 13.
He emigrated to New Zealand and in 1871 married Sarah Elizabeth Oxspring (1846 - 1894) at St John's Church, Christchurch in 1871.
Walter was my great grandfather. He founded this drapery business which sold ladies clothing and millinery. It was on the site where the present Spotlight ship is situated. I met an old lady once in Sydenham in the 1970s who remembered this shop.
Report this entry
Please enter your details and we'll contact you for more information.
Search/Browse the collection